Looking for the best security & safety locker for jewellery? Well, you're in the right place. CRM India is a one-stop solution for any jewellery safe lockers like single door jewellery locker, double door jewellery safety locker, high-security lockers for jewellery showrooms with the latest security features and at the best price.
There is no hesitation in saying that jewellery is the most safe-guarded valuables. It is the main reason for many thefts; let it be in a public or private place. The thought of letting their newly bought gold, diamond, and other expensive items go into the hands of a looter can make anyone go gaga over it. In such a case, a Jewellery Safe Locker can rescue from an unexpected situation like theft. Safe Lockers which are generally used at homes and offices offer great aid in securing the jewellery without any fear of robbery.
Generally, Safe Lockers are mostly reliable considering their Sturdiness and build. The main advantage of buying a jewellery locker is that the Safes are mostly made with iron and have many layers of hard plates so that the Safe cannot be broken easily, even when immense pressure is applied on it. Many Safes are fireproof and waterproof which helps in keeping the valuables sustained for a longer duration of time. Protection System is another factor that acts as a major part of a safe locker. Safety Lockers are nothing without them. It protects the safe in the case where anyone else needs to open it any time; the security systems let your jewellery accessible only to the registered user. Mechanical, digital and biometric locks are the three main used security lock systems among which, any system can be chosen depending upon convenience.
CRM India provides several options for selecting a Safety Locker for Jewellery. But there are things to consider before purchasing a jewellery safe locker.
Size: Depending upon the number of valuables storing in the safety locker, one can decide which size they can buy. So, if there are a large number of jewellery items to be stored, a big safe locker can be chosen. But it is recommended to select a larger variant than they want just for flexibility of storage.
Safe ratings and Fire ratings: Depending on how important the valuables are to the user, it is recommended to check the safety rating just to verify whether that particular safety locker can be reliable at all times. Safe ratings decide whether the safe is Low-end or High end. On the other hand, fire rating decides the survival time of a safe while it is surrounded by fire.
Lock: As mentioned above, digital, mechanical, and biometric lock systems are primarily used anywhere. So, it is recommended to check twice for a suitable lock for their Jewellery Safety Locker.
What's there to offer?
When it comes to jewellery lockers, these are the top-recommended safes from our catalog:
Hallmark Safes provides a lot of storage area and it is ideal fireproof security safe for jewellery showrooms that use this for storing heavy jewels, ornaments, and cash. This Hallmark EN Certified High-Security Gold Safe locker is made of iron which is resistant against welding torch and Mechanical tools that guarantee high burglary resistance in any situation. It has a pleasing aesthetic touch that looks attractive wherever it is placed. This safety locker for jewellery is available in many variants starting from a single-door low-capacity jewellery safety locker to a double-door high-capacity variant.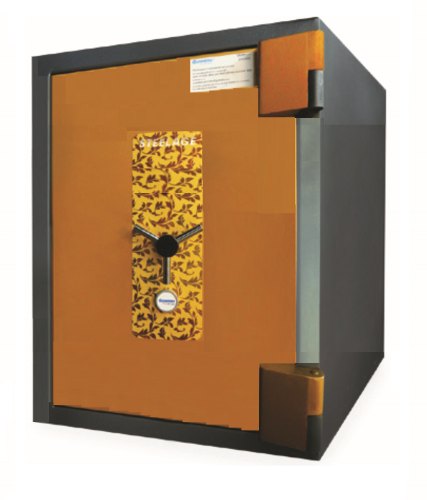 Viper Safes by chubbsafes is a great choice for home-usage. It is an EN14450 and EN15659 certified fire-resistant safe which can withstand 30 minutes of fire around with its fire-resistant material with which it is built. It also has an electric lock with a grade S2 protection level and increased wall thickness which makes it burglary resistant. It has a lot of size variants ranging from 36l to 91l which makes it easier for domestic use.
Cobra Safe by chubbsafes is a higher-end safe with a size range of up to 314 liters. It is also certified EN 1143-1, Grade I for Burglary resistance, and EN 15659, 30P for fire protection. It also has a monolithic door and a good door-hinge gap for great door operation. This safe can be used domestically as well as in the offices.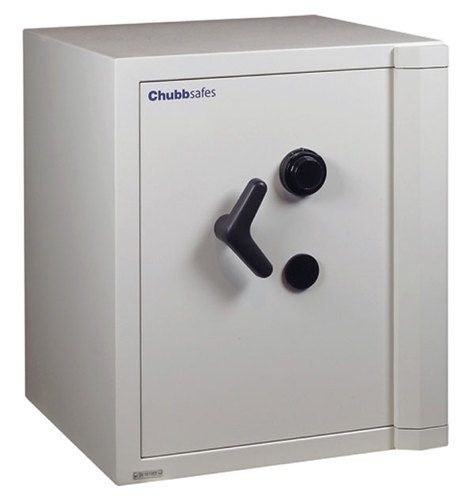 CRM India has an association with Chubbsafes, Steelage, and Gunnebo which are well-known, reputed and experienced in giving a quality product and service right from the start. Here, at CRM, we dedicate ourselves to give you the best of what you see and do not compromise the quality of the product in any situation.
All our products including the ones mentioned above go through a rigorous testing procedure by independent and international accreditation bodies and all of them meet international standards for fire and water resistance.
For any other products and inquiries, visit https://ipl.singarayakonda.in/ and feel free to check out our website for any other related products.